____________________________________________________________________________________________________________________________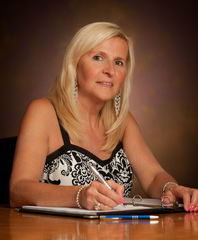 Patricia Pulisciano is the owner and founder of TrueCare Insurance, LLC. She prides herself on being a results-oriented business professional with established expertise in the insurance industry. She has over 22 years of experience in her field, and specializes in assisting companies and individuals in obtaining affordable insurance. She also helps individuals preserve and increase their financial wealth all while helping them maintain healthy lifestyles. Her constant goal is to operate and exceed the needs and expectations of her clients while operating with the highest level of product knowledge, honesty, integrity and respect. Her genuine concern for her clients and dedication to listening to each of their individual needs, combined with her "can do attitude," has allowed her the privilege of serving the Business and Individual Community since November 2000. Clients are glad to select TrueCare Insurance for all their insurance, financial and healthy living needs. They continue to refer their business associates, friends and families.

Patricia is an appointed member of the "SHOP" Advisory Committee to the Board of the CT Health Insurance Exchange. She serves as an Ambassador for the Hamden Chamber of Commerce, and previously served as Board Member. She also serves on the state board for NAIFA and maintains an active membership with NAHU, Connecticut Benefit Brokers and The American Sewing Guild. She has co-chaired and founded several Networking/Mastermind Groups, and maintains licensure for Life, Health, and Property/Casualty Insurance. She is also certified as a licensed Foster Parent for the State of CT and is a Certified Transitions Lifestyle Coach.

Prior to launching TrueCare Insurance, she was the former Market Manager for the National Accounts Division of Anthem Blue Cross and Blue Shield of Connecticut. As a Market Manager, she was directly responsible for developing strategic business plans and managing a team of Account Managers, Account Service Representatives, Underwriters, and Sales professionals. She has a record of building successful teams, exceeding corporate goals and revenue targets while maintaining client satisfaction. She was recognized as one of the top Market Managers on a consistent basis.

Patricia is a native of Naples, Italy and a resident of Hamden, CT where she lives with her husband, Brian and her dog Ariel. She is the proud mother of two sons, two foster daughters and one grandson. When not working, she likes to spend time with her family, travel, read, play racquetball, exercise and cruise as a passenger in sports cars and Harley motorcycles. Her hobbies also include sewing, stamp collecting and interior decorating.

Office Number: (203) 915-1508
Email: patty@truecareinsurance.com

___________________________________________________________________________________________________________________________
April Ritchotte is a Certified Nutrition & Wellness Consultant, Certified TLS Weight Management Coach & National TLS Trainer. April has a B.S from UConn's School of Sport, Leisure and Exercise Sciences. Her background is in brain-injury rehab, working in a neurobehavioral setting. She has experience in adventure-based counseling and adapted fitness, but transitioned into personal training and nutritional consulting out of a personal passion for science and finding answers to her own battles with weight, thyroid imbalances, autoimmune/GI issues and skin conditions.
With this background, she has a deep empathy for people who experience similar challenges, and seeks to share the answers she found through clean eating and targeted supplementation. Her philosophy is that of customization and clean eating without food obsession. April is an avid recreational athlete. Though there will be no marathons in her future, she loves to take on a sprint triathlon, 5K, 10K or even a half-marathon. She also enjoys skiing with her family — including her sister. April just relocated from CT to NH with her husband, three kids, and dog to be closer to her sister and family.
The range of services she can provide include, but are not limited to, 1-on-1 nutritional consultations/education, in-person or online groups to teach clean eating, phone consultations, body composition analysis, assessment of current supplement regimens and eating plans, and recommendations for menu plans, supplements, and exercise.
She is high demand but will always make time for a consultation. To request a consultation just complete your contact information here
___________________________________________________________________________________________________________________________
Brian Pulisciano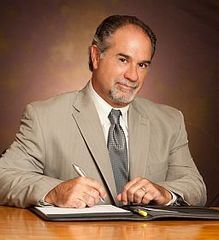 joined TrueCare Insurance in 2003 as Operations Manager. He brings over 30 years of experience in Manufacturing. Prior to joining TrueCare insurance he was a Manufacturing Manager, and a member of the Senior Staff at HID. Brian served on the Steering Committees implementing ISO Standards. He owns and operates a Manufacturing Consulting Business to help guide clients through difficult issues. Brian brings a unique twist to TrueCare Insurance. He has a hands on approach and possesses the ability to bring issues to a speedy and satisfactory resolution. You may not see Brian in the forefront yet his presence is known through the smoothness of our day to day operation.
Office Number: (203) 915-1508
Cell Number: (203) 214-0027
Email: bpulisciano@snet.net